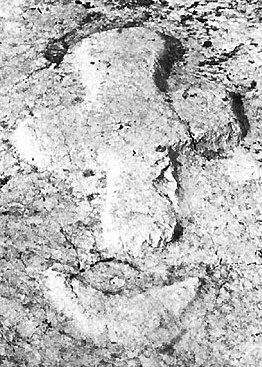 "Le salut se réalise en effet à la faveur de la triple descente vers
les siens d'une entité à la fois féminine et androgyne qui se définit
elle-même comme "la Pensée du Père", c'est-à-dire de l'Invisible."

D'Hécate à la Prôtennoia
"Eradicating the Goddess proved to be an impossible task. She survived in myriads of forms in popular belief, veiled as Mary or christian saints. The Virgin Mary occupied a much less powerful position in church doctrine and scriptures than the old pagan Goddess. Folk tradition is another story: there devotion shifted to Mary from the old goddesses and persisted over centuries as new ethnicities entered christendom. Due to this popular pressure and the role it played in the clergy's conversion strategy, Mary escaped the degradation that Gnostic christians ended up heaping on Sophia, and the stigma that theologians cast over Eve. Catholicism ended up absorbing goddess traditions over the centuries, through progressive engorgements, while Gnosticism gradually shed them.

But the story of Sophia does not end there. Her Greek worshippers succeeded in assimilating her to Orthodox christianity, as Hagia Sophia. The greatest cathedral of the Byzantines was raised in honor of this "Holy Wisdom", supported by the great porphyry pillars taken from the Ephesian temple of Artemis. The early Orthodox Greeks regarded Hagia Sophia as a female member of the Trinity, the "Holy Spirit". This strand persisted in Orthodox Christian mysticism, and is still a force in Russian spirituality. Western Christian feminists have also reclaimed it in recent decades.

This title of "Holy Spirit" also belonged to Ruha d'Qudsha, the goddess of the Iraqi Mandaeans. She had been demonized by the Christian era, but she is an Aramaean analogue to the Hebrew Shekhinah: compare Biblical ruach, "spirit", and qadoshah, "holy", and remember, too, the ancient Canaanite-Egyptian goddess QDSU or Qudsha. The Aramaean goddess undergoes the same debasement in Syria and northern Iraq as Sophia had in the eastern Mediterranean. Ruha d'Qudsha, as mother of the seven "evil" planets and zodiac spirits, is another fallen, or rather toppled, goddess. She is called deficient and defective, and must be uplifted and guided by the Father."